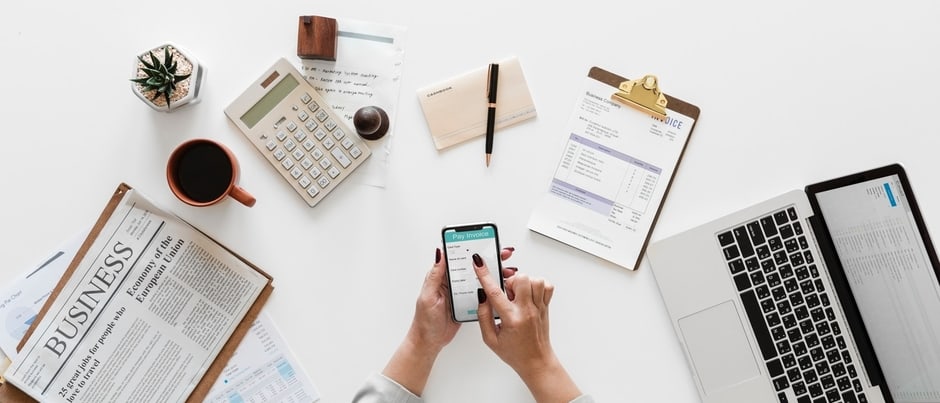 Should You Use a Robo-Advisor?
Technology continues to evolve and change all aspects of our lives—from advances in healthcare that help people live longer, to the imminent arrival of the self-driving car that we often hear about. When it comes to personal finance and investing, robo-advisors, which use algorithms and software to provide automated portfolio management services, and the role that they are filling in the market place is just getting started. The landscape for investing and financial planning has changed dramatically over the years through the creation of robo-advisors by lowering fees for consumers and consolidating the daunting amount of choices of where and how to invest.
For most newbie investors and savers, the services commonly offered by robo-advisors and automated services play an important role in helping them to achieve short term goals. A goal that may be in the range of three to five years away requires less knowledge and skill to achieve because the standard deviation of error is smaller, and the rate of return is much more predictable in this shorter time frame. Robo-advisors can also be useful for cash investing when an individual only wants a small or modest rate of return on the amount that is being put away.
But investors should be wary of relying exclusively on robo-advisors to help them achieve their long-term financial goals. The Securities and Exchange Commission recently instituted final proceedings against two robo-advisers for making false statements about investment products and publishing misleading advertising.  The proceedings are the SEC's first enforcement actions against robo-advisers.
One of the SEC orders found that Redwood City, California-based Wealthfront Advisers LLC (formerly known as Wealthfront Inc.), a robo-adviser with over $11 billion in client assets under management, made false statements about a tax-loss harvesting strategy it offered to clients.  Wealthfront disclosed to clients employing its tax-loss harvesting strategy that it would monitor all client accounts for any transactions that might trigger a wash sale – which can diminish the benefits of the harvesting strategy – but failed to do so. Over a period of more than three years during which it made this disclosure, wash sales occurred in at least 31 percent of accounts enrolled in Wealthfront's tax-loss harvesting strategy.
Wealthfront's tax-loss harvesting strategy and service is supposedly incorporated into their software. For taxable investment accounts, Wealthfront's software is said to monitor a portfolio on a daily basis looking for opportunities to harvest losses.  The issue that Wealthfront ran into that attracted scrutiny from the SEC lies in the software's ability, or lack thereof, to apply its simple linear asset allocation formula. Robo-advisors claim to be utilizing artificial intelligence, but by relying on a computer to make investment decisions instead of personalization, they are not intelligent at all. Wealthfront failed to disclose to its clients the shortcomings of the service and the possible tax ramifications clients face when violating wash sale rules.
The SEC's order also found that Wealthfront improperly re-tweeted prohibited client testimonials, paid bloggers for client referrals without the required disclosure and documentation, and failed to maintain a compliance program reasonably designed to prevent violations of the securities laws. The SEC's order against Wealthfront found that the adviser violated the antifraud, advertising, compliance, and other provisions of the Investment Advisers Act of 1940.  Without admitting or denying the SEC's findings, Wealthfront consented to the entry of the SEC's order censuring it, requiring it to cease and desist from further violations, and imposing a monetary penalty.
"Technology is rapidly changing the way investment advisers are able to deliver their services to clients," said C. Dabney O'Riordan, Chief of the SEC Enforcement Division's Asset Management Unit.  "Regardless of their format, however, all advisers must take seriously their obligations to comply with the securities laws, which were put in place to protect investors."  A bulletin published by SEC's Office of Investor Education and Advocacy contains additional information about robo-advisers.
When it comes to long-term goals such as retirement, college saving and education planning, or saving for a home or a large purchase, these automated investment tools carry additional risk that most people do not consider. For example, the risk of death, disability, illness, or career change and loss of income can have a disruptive impact on the possibility of meeting a long-term goal. An automated investment service or tool may not have the ability to adjust for changes such as these, and addressing variables and uncertainty is where subscribers often run into trouble. Some might argue "isn't this observation inaccurate since financial advisors utilize tools to help their clients." This is a true statement and in our practice we use financial planning software to forecast and create projections for clients on a daily basis, and again, these are only tools. Keeping our clients on track is an entirely different challenge altogether.
Additionally, it's understandable why a large financial institution would offer an automated service. Automated services, such as robo-advisors, are much less costly than a personal wealth advisor. Through the internet, large firms can service an exponential number of clients at a lower cost and in less time. What a client wants when selecting an investment advisor or wealth manager is the best advice that takes into consideration all the factors that play into an individual's financial wellbeing, which will hopefully lead to a better return and a greater degree of financial stability in the future. With a robo-advisor, the rate of return may change, but only because the fees and cost has decreased, not because the quality of the advice has increased.
For more information on wash sales, tax-loss harvesting, robo-advisors, or just to chat about financial planning, shoot me an email at [email protected].