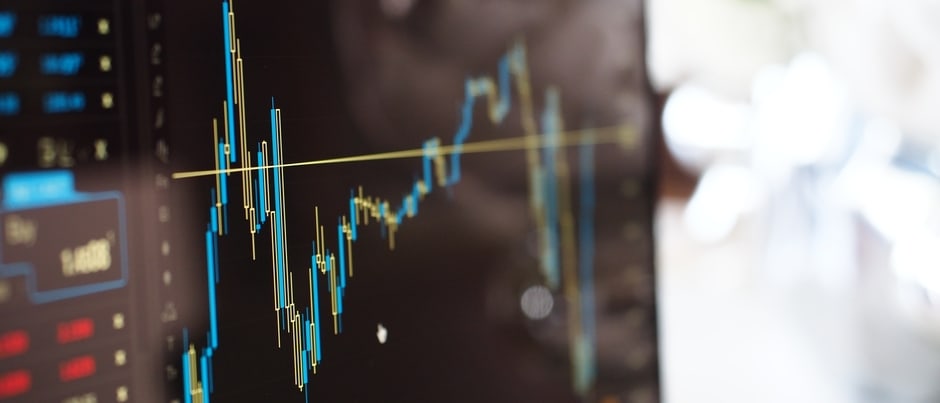 What to Make of the Recent Market Volatility
We've been riding the wave of what is, by most definitions, the longest running bull market for stocks in U.S. history. But on October 10, the Dow Jones Industrial Average—one of the most closely-monitored stock indices—plunged 832 points on the day. And it could have been worse: the index was actually down over 1,000 points at one point in intraday trading.
Since then, we've seen some pretty big swings in equity markets. The day after the Dow lost those 832 points, it followed up with a 546-point loss. This made many in financial markets question if it was a case of widespread profit-taking, or whether a "correction" had begun, or, worse, if this was an indication of an overall weakness in the economy. But then on Friday, October 12, the Dow rebounded 287 points. But even that was a roller-coaster; the Dow actually ventured into negative territory at one point during the day, and was up over 400 points at another time before giving traders a bit of a sigh of relief to take into the weekend by closing higher. And two trading days later, the Dow reclaimed 548 points.
So, what to make of this market volatility? And more importantly, what should you, as an investor do (if anything) in response?
The short answer about what to make of it, I believe, is that we are seeing the markets respond to a great deal of uncertainty. And traditionally, capital markets hate uncertainty.
Will the Federal Reserve raise interest rates again? When and by how much? What about the mid-term elections? Will there be the much talked-about "blue wave?" And what will happen with trade policy and the tit-for-tat tariff one-upmanship between Washington and Beijing?
As for what you should do, that answer depends on a number of factors, but chiefly, your life considerations, like how old you are, if you're already retired or when you plan to retire, what your long-term goals and plans are, and how much risk are you willing to assume. All of these factors, and more, are things that you and your wealth advisor should consider in planning for your future.
If you've been working with an experienced wealth advisor, then most likely this market volatility, as psychologically troubling as it may be, shouldn't cause you to make any sudden or panic moves. Your advisor has likely put your money into the proper mix of investments best suited to your age, retirement plans and your overall goals. If you are younger and have a lot of time left in the market, then you likely have a greater risk profile. Older investors, who are already retired or have retirement on their horizon, would likely have a much smaller risk profile—one that isn't as tied to the ups and downs of the equity markets. Retirees usually also have other resources such as Social Security, annuity income, etc. to provide funds outside of their investments.
But beyond that, this current market volatility can also create substantial opportunity for some as good "blue-chip" stocks with sound fundamentals can, in effect, go "on sale" when dragged down by the weight of a tough several days for the markets. Again, your wealth advisor is best suited to help you to decide what is right for you and in line with your risk tolerance and long-term goals.
So to sum up, market volatility may be with us for a while as a number of economic, policy, political and geopolitical issues sort themselves out. With the nightly news bombarding us with big-swing numbers, it can be hard to keep emotions in check. If you have any questions about whether or not to make changes to your portfolio, call your wealth advisor.